Explore Exotic International MRE Meals: Around the World Rations Adventure
Are you tired of the same old MRE meals? Do you crave a taste of something exotic and new? If so, get ready for an adventure around the world with MRE meals! From Asia to Europe, and even to Africa, there are unique rations waiting to be discovered. Join us as we explore the diverse flavors and cultures found in international MRE meals. Get your taste buds ready for a journey like no other!
The Fascinating World of International MRE Meals: A Quick Overview
International MRE meals are a fascinating world of rations from around the globe. These meals are designed to provide soldiers with the necessary nutrients and energy to keep them going in the field. However, they have also become popular among outdoor enthusiasts, preppers, and travelers who want to experience different cultures through their cuisine. From Asia to Europe and beyond, international MRE meals offer a taste of the world's diverse flavors and ingredients. They often include unique dishes such as curry rice, beef stroganoff, and even halal-certified options. These meals come in compact packaging that is easy to transport and store, making them an ideal choice for camping trips or emergency situations. With so many options available, exploring international MRE meals is an adventure in itself.
Top Picks for International MRE Meals: From Asia to Europe and Beyond
From Asia to Europe, international MRE meals come in a variety of flavors and ingredients. One popular option is the Japanese "SDF Yakisoba," which consists of fried noodles, vegetables, and meat in a savory sauce. For those who prefer something spicier, the Indian Army's "Chicken Biryani" offers a spicy rice dish with tender chicken pieces. Moving over to Europe, France offers "Ratatouille" as part of their military rations – a hearty vegetable stew that can be easily reheated on-the-go.
But it's not just traditional meals that make up international MRE options. South Africa's ration pack includes biltong, a type of cured meat similar to beef jerky, while Norway offers an oatmeal-based porridge mixed with berries for breakfast.
Each region brings its own unique culinary flair to their rations. From sweet desserts like Turkish halva to Swedish cheese snacks, exploring rations from around the world adds an exciting dimension to any adventure or outdoor activity.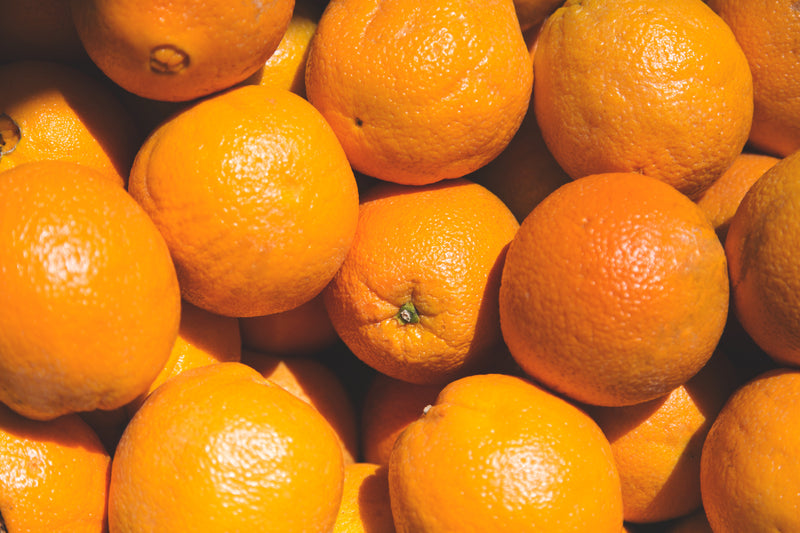 Uncovering the Secrets of International MRE Meals: Ingredients and Nutritional Value
International MRE meals are not only fascinating for their unique flavors and packaging, but also for their ingredients and nutritional value. Many international MRE meals use locally sourced ingredients, providing a taste of the region's cuisine. For example, Japanese MREs often include rice-based dishes with seafood or meat, while Indian MREs feature spicy curries and lentil dishes.
Despite the stereotype of MREs being unhealthy, many international MRE meals offer a balanced nutritional profile. For instance, French MREs provide a variety of vitamins and minerals through their canned meats and vegetables. Russian MREs contain high amounts of protein from meat and dairy products.
It's important to note that not all international MRE meals are created equal in terms of nutrition. Some may contain high levels of sodium or preservatives, so it's essential to read the labels carefully before consuming them regularly. However, for those looking to try new foods and experience different cultures through their taste buds, international MRE meals offer a unique opportunity to do so while also providing sustenance in emergency situations.
Taste Testing International MRE Meals: Our Favorite Picks and Surprising Finds
Uncovering Unique Flavors: Our Top Picks for International MRE Meals
Our favorite international MRE meals are not only convenient, but also come in unique and delicious flavors. Bold flavors like tandoori chicken from India, spicy kimchi soup from South Korea, and beef bourguignon from France provide a tasty experience while on the go. For those with a sweet tooth, chocolate pudding from the United Kingdom or custard dessert from Portugal might be just what you need after a long day of hiking. These international options stand out for their distinct tastes and simple preparation making them perfect for outdoor adventures or emergency situations where food may be limited.
Surprising Finds: Exotic MRE Meals from Around the World
We were pleasantly surprised by some of the unique and flavorful international MRE meals we tasted. The spicy and aromatic Indian Chicken Tikka Masala was a standout, as was the savory and filling Brazilian Feijoada. We also enjoyed the sweet and tangy Thai Pineapple Rice, which provided a refreshing contrast to some of the heavier meals. However, we were taken aback by the unusual texture and taste of the Japanese Natto meal, made from fermented soybeans. Overall, trying these international MRE meals gave us a newfound appreciation for the diverse range of flavors and ingredients found in rations from around the world.
Taste Testing Adventure: Exploring International MRE Meals
Embark on a Taste Testing Adventure and indulge in delicious international MRE meals. We have tried and tested varieties from around the world to bring you our favorite picks worth trying. From the bold flavors of Asian delicacies to traditional European favorites, there's something for everyone. Be prepared to be surprised with unique ingredients and culinary techniques that will take your taste buds on an unforgettable journey. Our top finds include flavorful Indian curries, savory Spanish stews, and even sweet Australian desserts. So if you're up for a foodie adventure, let us guide you through the exciting world of international MRE meals!
From Spicy to Sweet: A Journey Through International MRE Meal Flavors
Our taste testing of international MRE meals revealed a whole spectrum of flavors, from spicy to sweet and everything in between. We were impressed by the diversity of cuisines represented, with dishes ranging from Indian curries to Italian pastas. Among our favorite picks were the flavorful Korean bibimbap and the hearty French cassoulet. We also discovered some surprising finds, such as the sweet condensed milk included in Russian rations and the tangy tamarind candy found in Mexican meals. These MREs showcase regional specialties that are sure to satisfy any foodie's cravings for adventure and new experiences.
The Future of International MRE Meals: Innovations and Trends in Ration Technology
Innovations and trends in ration technology are constantly evolving to meet the needs of military personnel and civilians alike. One trend that has emerged in recent years is the use of sustainable and environmentally-friendly packaging materials for international MRE meals. Companies are also exploring ways to reduce the weight and size of MREs while still providing adequate nutrition. Another innovation is the inclusion of technology in MREs, such as self-heating pouches and water-activated heaters. This allows for easier preparation and consumption in the field. Additionally, there is a growing demand for customizable MREs, where individuals can choose their own meals based on dietary restrictions or personal preferences. As technology continues to advance, it will be interesting to see what new developments emerge in the world of international MRE meals.
In conclusion, exploring international MRE meals is an exciting adventure for foodies and outdoor enthusiasts alike. From the flavorful Asian rations to the hearty European fare, there's a world of taste waiting to be discovered in the realm of MREs. With our top picks and informative insights into their ingredients and nutritional value, you can make informed choices about which rations will satisfy your cravings while fueling your body.
But this is just the beginning! Check out our other articles on MRE meals and outdoor gear for even more inspiration on how to make your next adventuring trip deliciously satisfying. Don't settle for bland or boring when it comes to sustenance – join us in embracing the fascinating world of international MRE meals today!
Frequently Asked Questions
Who eats international MRE meals?
Military personnel, hikers, campers, and outdoor enthusiasts.
What are international MRE meals?
Meals Ready to Eat (MRE) from different countries with unique flavors.
How do international MRE meals differ from US MREs?
They offer different menus, packaging, and nutritional values.
Who would benefit from trying international MRE meals?
Anyone who wants to experience different cultures and cuisines.
What are the common objections to trying international MRE meals?
Fear of unknown ingredients, lack of variety, and high cost.
How can you overcome objections to trying international MRE meals?
Research ingredients, choose variety packs, and compare prices.
{"@context":"https://schema.org","@type":"FAQPage","mainEntity":[{"@type": "Question", "name": "Who eats international MRE meals?", "acceptedAnswer": {"@type": "Answer", "text": "Military personnel, hikers, campers, and outdoor enthusiasts."}}, {"@type": "Question", "name": "What are international MRE meals?", "acceptedAnswer": {"@type": "Answer", "text": "Meals Ready to Eat (MRE) from different countries with unique flavors."}}, {"@type": "Question", "name": "How do international MRE meals differ from US MREs?", "acceptedAnswer": {"@type": "Answer", "text": "They offer different menus, packaging, and nutritional values."}}, {"@type": "Question", "name": "Who would benefit from trying international MRE meals?", "acceptedAnswer": {"@type": "Answer", "text": "Anyone who wants to experience different cultures and cuisines."}}, {"@type": "Question", "name": "What are the common objections to trying international MRE meals?", "acceptedAnswer": {"@type": "Answer", "text": "Fear of unknown ingredients, lack of variety, and high cost."}}, {"@type": "Question", "name": "How can you overcome objections to trying international MRE meals?", "acceptedAnswer": {"@type": "Answer", "text": "Research ingredients, choose variety packs, and compare prices."}}]}