MRE Meals: The Smart Solution for Emergency Preparedness
Natural disasters and emergencies can strike at any time, leaving you and your loved ones stranded without access to food or water. In times of crisis, having a reliable source of sustenance is essential for survival. That's where MRE meals come in – these ready-to-eat meals are designed to provide a quick and easy solution for emergency preparedness. But are they really the best option for surviving in a disaster scenario? In this blog post, we'll explore the benefits of MRE meals and why they may just be the smart solution you've been searching for.
What are MRE Meals and How Do They Work for Emergency Preparedness?
MRE meals or Meals Ready to Eat are self-contained, individual field rations that are designed to provide a complete meal for military personnel in the field. They have become increasingly popular among civilians as a smart solution for emergency preparedness. MRE meals are easy to store and have a long shelf life, making them ideal for emergencies such as natural disasters or power outages. They come in a variety of flavors and contain everything you need for a complete meal, including an entrée, side dishes, snacks, and even dessert. MRE meals work by using advanced food processing and packaging techniques to ensure that the food stays fresh and nutritious for an extended period of time. They are also designed to be easy to prepare, requiring only a few minutes of heating or preparation before they are ready to eat.
Why Choose MRE Meals over Other Emergency Food Options
MRE meals have quickly become the go-to option for emergency food needs. When compared to other emergency food options, MREs stand out as a convenient and practical choice. They are easy to store, have a long shelf life, and require little preparation time. In terms of nutrition, MREs provide well-rounded meals that meet most dietary requirements. Plus, they come in a wide variety of flavors so you don't get bored with your meal choices during an extended emergency situation.
Additionally, MREs are designed to be portable and can easily fit into backpacks or camping gear for all sorts of outdoor activities apart from being great for emergencies. With their compact size and light weight packaging, MRE meals take up very little space yet provide enough sustenance to keep you going when everything else fails.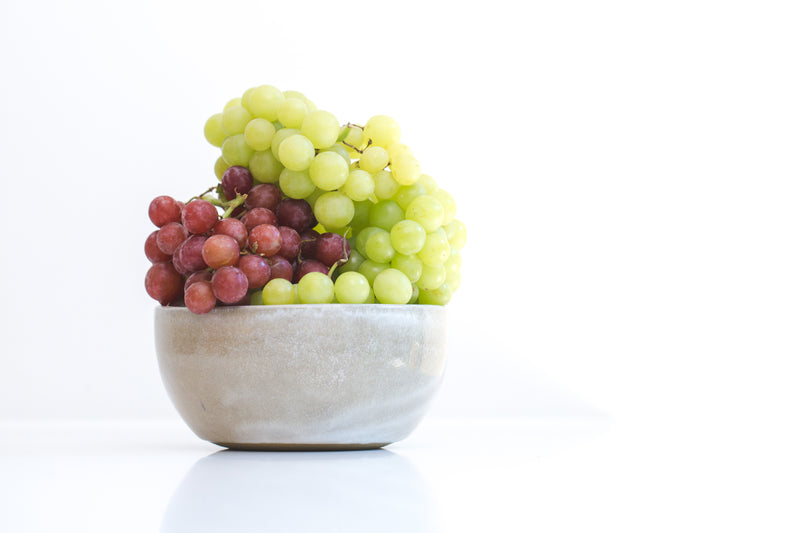 Nutrition in MRE Meals: A Closer Look at Their Ingredients
MRE meals are designed to provide a comprehensive mix of calories, nutrients, and vitamins in just one package. The average MRE meal contains approximately 1,200 calories spread across various food groups like carbohydrates, proteins, and fats. They also come fortified with vitamins such as Vitamin A and C to help boost immunity levels. One of the significant benefits of consuming MREs is their long shelf life that can last up to five years or more if stored properly.
The meals' nutritional value comes from their various components ranging from entrees to desserts such as beef stew, fruit jelly cups or crackers with cheese spread. These pre-packaged rations usually contain high amounts of sodium and preservatives to ensure they remain fresh for longer periods without refrigeration.
MRE manufacturers have also started incorporating vegetarian options that cater to specific dietary needs while maintaining optimal nutrient content. Overall, MREs are an excellent option for emergency preparedness due to their long shelf life and balanced nutritional profile that helps keep individuals sustained during times of crisis.
Top 5 Best-Tasting MRE Meal Options on the Market Today
Chicken Fajita MRE Meal: A Delicious and Nutrient-Packed Option
The Chicken Fajita MRE Meal is a fan favorite for its delicious taste and high nutritional value. Packed with protein and fiber, this meal is perfect for those who need a quick and satisfying meal during an emergency situation. The chicken is seasoned with a blend of spices, including chili powder and cumin, giving it a bold and savory flavor. The meal also includes rice, beans, and vegetables like bell peppers and onions, providing a well-rounded mix of nutrients. Plus, the compact packaging makes it easy to store and transport. Don't sacrifice taste for convenience – try the Chicken Fajita MRE Meal today!
Spaghetti with Meat Sauce MRE Meal: A Comforting Choice for Emergencies
If you're looking for a comforting and filling meal during emergencies, Spaghetti with Meat Sauce MRE Meal is the way to go. This classic Italian dish is packed with protein and carbohydrates, making it a great option for those who need quick energy in times of crisis. The taste and quality of this MRE meal are impressive, as it's made with high-quality ingredients that can withstand harsh conditions. Plus, its compact size makes it easy to store and carry anywhere. Whether you're camping or experiencing a natural disaster, the Spaghetti with Meat Sauce MRE Meal will surely satisfy your hunger cravings while providing much-needed nutrition in critical situations.
Beef Stew MRE Meal: Hearty and Filling During a Crisis
If you're looking for a filling and satisfying MRE meal, the Beef Stew option is definitely worth considering. Packed with protein-rich beef and hearty vegetables like carrots and potatoes, this dish will keep you fueled during an emergency. The gravy-like broth adds flavor and moisture to the mix, making it perfect for those who prefer more saucy meals. Plus, each package comes with a side of crackers that can be crumbled into the stew for added texture. Overall, the Beef Stew MRE Meal is a tasty and convenient option that will provide both sustenance and comfort when you need it most.
Vegetarian Chili MRE Meal: An Appetizing Alternative for Non-Meat Eaters
For non-meat eaters looking for a tasty emergency meal, the Vegetarian Chili MRE Meal is an excellent option. Made with hearty beans and vegetables, this meatless dish packs a punch of flavor while still providing essential nutrients like protein and fiber. The chili sauce is well-spiced without being too spicy, making it appealing to those who prefer milder flavors. This MRE meal also has a long shelf life, making it perfect for storing in case of emergencies or using during camping trips. Whether you're vegetarian or just want to switch things up from traditional meat-based meals, give the Vegetarian Chili MRE Meal a try.
The History of MREs and their Role in Military & Civilian Life
MREs or Meals Ready to Eat have a rich history in both military and civilian life. The idea of having shelf-stable, highly nutritious meals that can be easily transported and consumed came about during World War II. Initially called Rations D, it wasn't until the mid-1980s that MREs earned their name.
MREs have played a significant role in providing sustenance to soldiers in the field, as well as civilians during natural disasters such as hurricanes and earthquakes. Today, MRE manufacturers continue to improve not just the taste but also the nutritional value of these meals.
The use of MREs extends beyond emergencies too. They are popular among hikers and campers who require lightweight yet hearty meal options while out exploring nature's wonders. With advancements in technology, MRE meals now come with features like flameless heaters making them even more convenient for on-the-go consumption.
Overall, MRE meals offer a reliable food option wherever you are without compromising nutrition or convenience; no wonder they remain staple items in many emergency preparedness kits!
Preparing for Emergencies with Proper Storage of Your MRE Meal Supply
Choosing the Right Storage for Your MRE Meals
When it comes to storing your MRE meals for emergency preparedness, it's important to choose the right storage options. Look for containers that are airtight and waterproof to protect your meals from moisture and air exposure. Additionally, consider the temperature of the storage area. MRE meals should be stored in a cool, dry place with temperatures between 50-70°F. Avoid storing them in areas that are subject to extreme temperatures or direct sunlight. Proper storage will ensure that your MRE meals stay fresh and safe to eat in case of an emergency.
Tips for Properly Storing Your MRE Meal Supply
To ensure the longevity and freshness of your MRE meals, it's important to store them properly. Keep your supply in a cool, dry place with temperatures below 70°F for optimal preservation. Avoid storing them in areas with high humidity or direct sunlight as this can cause spoilage and decrease shelf life. It's also recommended to rotate your stock by using the oldest meals first and replenishing your supply every few years to maintain quality. By following these simple tips, you can rest assured that your emergency food source will be ready when you need it most.
Essential Equipment to Keep Your MRE Meals Safe and Fresh
To ensure that your MRE meals remain edible and fresh during emergencies, you need to have the right equipment for their storage. Air-tight containers like Mylar pouches or vacuum-sealed bags can help protect your food items from moisture and oxygen. Additionally, it is important to consider where you store your MREs–a cool, dry place with a consistent temperature of around 60°F is ideal. If using plastic containers or bins, make sure they are sturdy and not prone to cracking or breaking. With proper storage equipment in place, you'll be able to rely on your MRE meal supply when disaster strikes.
How to Rotate your MRE supply: Best Practices for Optimal Shelf-Life
To ensure you get the maximum shelf-life out of your MRE meals, it's essential to rotate them properly. Rotate your supply by using the oldest meals first and replacing them with fresh ones regularly. This is referred to as "first in, first out" (FIFO) rotation practice. It's also important to store your MREs under optimal conditions: cool and dry environments are best. Avoid exposing them to high temperatures or direct sunlight, which can damage their quality and reduce their shelf-life. By following these best practices, you'll have peace of mind knowing that your emergency food supply is always ready for any situation that comes your way!
FAQs About Using & Storing Your MRE Meals
MRE meals have a shelf life of approximately 5 years when stored at temperatures below 70°F. However, higher storage temperatures will shorten their lifespan considerably. It's important to regularly check the expiration dates of your MREs and rotate them out as needed to ensure you always have fresh food in case of an emergency.
Can I customize my MRE meal options?
Yes, there are many companies that offer customizable MRE meal options for purchase. This can include choosing specific entrees or sides, as well as adding in additional snacks and drinks. Some companies also offer vegetarian or Kosher options for those with dietary restrictions. When purchasing customized MREs, be sure to check the expiration date on each individual item included in your package.
In conclusion, MRE meals are a smart solution for emergency preparedness. They offer a convenient and reliable source of nutrition during times of crisis, whether you're facing a natural disaster or a power outage. With their long shelf life and easy storage, MRE meals are an excellent investment for anyone looking to be prepared for the unexpected. By choosing MRE meals over other emergency food options, you can ensure that you and your loved ones have access to nutritious and delicious meals when you need them most. So don't wait until it's too late – start building your MRE meal supply today!
Questions and Answers
What is an MRE meal?
An MRE meal, or Meal Ready to Eat, is a self-contained meal used by the military.
Who can use MRE meals?
Anyone can use MRE meals for outdoor activities, emergencies, or convenience.
How long do MRE meals last?
MRE meals have a shelf life of up to 5 years, making them great for long-term storage.
What are the benefits of MRE meals?
MRE meals are convenient, have a long shelf life, and provide a complete meal in one package.
How do MRE meals taste?
MRE meals have a variety of flavors and are designed to taste good even in harsh conditions.
What if I don't like the taste of MRE meals?
Some people may not enjoy the taste of MRE meals, but there are many different options to choose from.
{"@context":"https://schema.org","@type":"FAQPage","mainEntity":[{"@type": "Question", "name": "What is an MRE meal?", "acceptedAnswer": {"@type": "Answer", "text": "An MRE meal, or Meal Ready to Eat, is a self-contained meal used by the military."}}, {"@type": "Question", "name": "Who can use MRE meals?", "acceptedAnswer": {"@type": "Answer", "text": "Anyone can use MRE meals for outdoor activities, emergencies, or convenience."}}, {"@type": "Question", "name": "How long do MRE meals last?", "acceptedAnswer": {"@type": "Answer", "text": "MRE meals have a shelf life of up to 5 years, making them great for long-term storage."}}, {"@type": "Question", "name": "What are the benefits of MRE meals?", "acceptedAnswer": {"@type": "Answer", "text": "MRE meals are convenient, have a long shelf life, and provide a complete meal in one package."}}, {"@type": "Question", "name": "How do MRE meals taste?", "acceptedAnswer": {"@type": "Answer", "text": "MRE meals have a variety of flavors and are designed to taste good even in harsh conditions."}}, {"@type": "Question", "name": "What if I don't like the taste of MRE meals?", "acceptedAnswer": {"@type": "Answer", "text": "Some people may not enjoy the taste of MRE meals, but there are many different options to choose from."}}]}