Revolutionize Your Camping Trips with this MRE Meal List
Are you tired of the same old camping meals that leave you feeling unsatisfied and uninspired? Do you want to take your outdoor dining experience to the next level? Look no further! In this blog post, we will revolutionize your camping trips with a comprehensive list of MRE meals that will make your taste buds dance. From breakfast to dinner, we've got you covered with easy-to-make and delicious options that will keep you energized and ready for any adventure. Get ready to elevate your camping game with this MRE meal list.
The Ultimate MRE Meals List for Your Next Camping Trip
Looking for a convenient and hassle-free way to enjoy delicious meals on your next camping trip? Look no further than MRE meals! MRE meals (Meals Ready to Eat) are pre-packaged, self-contained meals that are perfect for outdoor adventures. With a long shelf life and no need for refrigeration, they are easy to pack and store. Plus, they come in a variety of flavors and options, making them a versatile choice for any camping menu. From hearty entrees to tasty sides and desserts, MRE meals offer everything you need to fuel up and enjoy your time in the great outdoors. So why settle for boring canned goods or bland snacks when you can have a delicious MRE meal? Check out our ultimate MRE meals list below to start planning your next camping menu today!
How to Revolutionize Your Camping Experience with MRE Meals
MRE meals are a game-changer when it comes to camping cuisine. Not only are they convenient and easy to pack, but they also provide ample nutrition for your outdoor adventures. With MREs, there's no need to worry about cooking or bringing extra ingredients – everything you need is included in the package.
Another great thing about MREs is their long shelf life, making them perfect for emergency situations or extended trips. Unlike traditional canned goods, MREs are designed with modern technology that keeps them fresh for years without compromising on taste.
If you're looking to revolutionize your camping experience, consider swapping out some of your traditional food items for MRE meals. They come in a variety of flavors and options, from vegetarian choices to hearty meat dishes. With pre-packaged entrees like spaghetti with meat sauce or chicken fajitas, you'll never have to settle for bland campfire food again.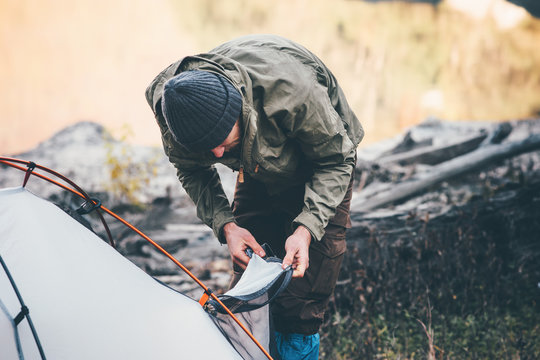 Top 10 MRE Meals You Need to Try on Your Next Outdoor Adventure
When it comes to camping, having a reliable source of food is crucial. MRE meals are a great option for those who want to enjoy a hot and delicious meal without the hassle of cooking. Here are the top 10 MRE meals that you need to try on your next outdoor adventure:
Chili with Beans – A hearty and filling meal that will keep you warm on chilly nights.
Beef Stew – Tender beef chunks in a savory gravy, perfect for a satisfying dinner.
Chicken Fajita – A Tex-Mex favorite that's easy to prepare and packed with flavor.
Spaghetti with Meat Sauce – Classic comfort food that's always a crowd-pleaser.
Vegetarian Ratatouille – A healthy and flavorful option for those who prefer plant-based meals.
Beef Ravioli in Meat Sauce – Italian-inspired dish that's both delicious and filling.
Pork Sausage Patty – A breakfast staple that's perfect for starting your day off right.
Maple Sausage Breakfast Patty – Another breakfast favorite, sweet and savory in every bite.
Cheese Tortellini in Tomato Sauce – A cheesy pasta dish that's easy to prepare and satisfying.
Lemon Pepper Tuna – A refreshing seafood option that's perfect for lunch or dinner.
With these MRE meals, you'll never have to worry about going hungry during your camping trip again!
Planning Your Camping Menu: A Comprehensive Guide to MRE Meals
Benefits of MRE Meals for Camping
MRE Meals for Camping: Advantages
For camping enthusiasts, MRE meals provide a number of advantages. They only need a few minutes of boiling water or heating in the sun, making them incredibly convenient and simple to prepare. They are therefore ideal for people who want to spend more time outdoors and less time cooking.
Second, MRE meals are made to be nutritionally balanced, giving you all the nutrients and calories you need to stay hydrated throughout your camping trip. They are also portable and light, making them simple to pack and carry with you on your excursions.
Last but not least, MRE meals have a long shelf life, allowing you to stock up on them well in advance of your trip without worrying about them spoiling. They are therefore the best choice for those who like to plan ahead and be ready for any situation that might arise while camping.
How to Choose the Right MRE Meal for Your Trip
When choosing MRE meals for your camping trip, it's important to consider both nutritional value and taste. Look for meals that are high in protein and calories to keep you fueled for your outdoor activities. It's also a good idea to choose meals that are easy to prepare and require minimal equipment. Consider any dietary restrictions or preferences when selecting your meals, as many MRE options cater to specific needs such as vegetarian or gluten-free diets. Don't forget to mix up your selection to avoid meal fatigue and keep things interesting during your trip.
Tips on Storing and Preparing MRE Meals
Proper storage of MRE meals is crucial to ensure their longevity and freshness. Store them in a cool, dry place away from direct sunlight. It's also important to check the expiration date before packing them for your camping trip. When it comes to preparing MRE meals, follow the instructions carefully and make sure to use the heating element provided. Shake the heater bag after adding water and place the MRE pouch inside. Wait for 10-15 minutes before opening the pouch and enjoying your hot meal. Remember to dispose of the packaging properly, following Leave No Trace principles.
Delicious MRE Meal Ideas for Your Next Camping Adventure
Looking for delicious MRE meal ideas for your next camping adventure? Look no further! With options like beef stew, chicken fajitas, and spaghetti with meat sauce, MRE meals offer a wide variety of tasty options to choose from. Don't forget to pack some snacks like trail mix or peanut butter crackers for an extra boost of energy on the trails. And if you're looking for something sweet, try the chocolate chip cookie or apple turnover MRE desserts. With so many options to choose from, MRE meals are the perfect solution for easy and delicious camping cuisine.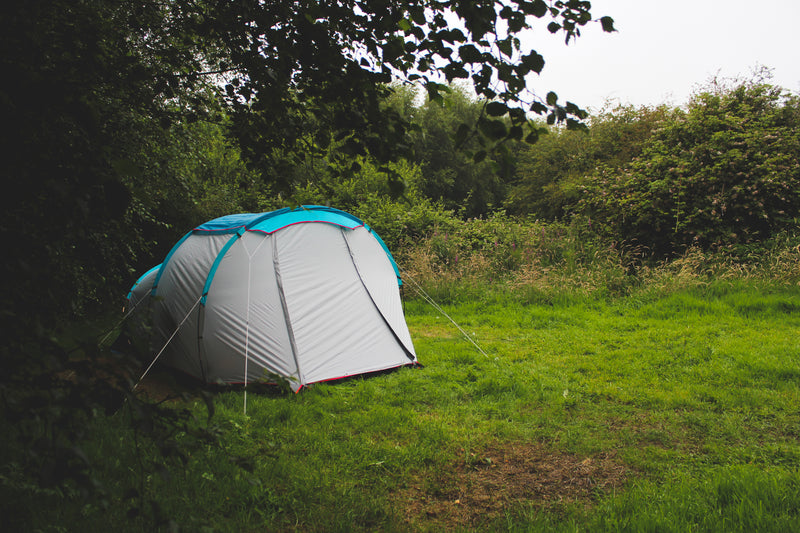 MRE Meals: The Perfect Solution for Easy and Delicious Camping Cuisine
MRE meals are the perfect solution for easy and delicious camping cuisine. With their long shelf life and convenient packaging, MREs make meal planning a breeze. Whether you're hiking through the wilderness or setting up camp in your RV, MREs offer a quick and satisfying meal option. Plus, with a variety of flavors and options available, you can customize your camping menu to suit your taste preferences. MREs also require minimal preparation, making them ideal for those who want to spend more time enjoying the great outdoors and less time cooking. From breakfast burritos to beef stroganoff, MREs offer a range of hearty and flavorful meals that will keep you fueled up for all your outdoor adventures. So next time you're planning a camping trip, consider adding MREs to your menu for an easy and delicious meal option.
In conclusion, MRE meals are a game-changer for anyone who loves camping and the great outdoors. With their long shelf life, easy preparation, and delicious taste, they are the perfect solution for anyone looking to simplify their camping cuisine. Whether you're a seasoned camper or a newbie, the ultimate MRE meals list we've provided will help you plan your next camping menu with ease. So why not give MRE meals a try on your next outdoor adventure? We guarantee that they will revolutionize your camping experience!
Questions
Who makes the best MRE meals list?
There are several reputable brands such as Mountain House and XMRE.
What are the most popular MRE meals?
Some of the most popular MRE meals include chili mac, beef stew, and spaghetti.
How long do MRE meals last?
MRE meals typically have a shelf life of 3-5 years when stored properly.
What if I don't like the taste of MRE meals?
Some MRE meals may not be to everyone's taste, but there are plenty of options to choose from.
Who uses MRE meals?
MRE meals are commonly used by military personnel, outdoor enthusiasts, and emergency responders.
How do I know which MRE meals to choose?
Consider your dietary needs, taste preferences, and desired calorie intake when selecting MRE meals.
{"@context":"https://schema.org","@type":"FAQPage","mainEntity":[{"@type": "Question", "name": "Who makes the best MRE meals list?", "acceptedAnswer": {"@type": "Answer", "text": "There are several reputable brands such as Mountain House and XMRE."}}, {"@type": "Question", "name": "What are the most popular MRE meals?", "acceptedAnswer": {"@type": "Answer", "text": "Some of the most popular MRE meals include chili mac, beef stew, and spaghetti."}}, {"@type": "Question", "name": "How long do MRE meals last?", "acceptedAnswer": {"@type": "Answer", "text": "MRE meals typically have a shelf life of 3-5 years when stored properly."}}, {"@type": "Question", "name": "What if I don't like the taste of MRE meals?", "acceptedAnswer": {"@type": "Answer", "text": "Some MRE meals may not be to everyone's taste, but there are plenty of options to choose from."}}, {"@type": "Question", "name": "Who uses MRE meals?", "acceptedAnswer": {"@type": "Answer", "text": "MRE meals are commonly used by military personnel, outdoor enthusiasts, and emergency responders."}}, {"@type": "Question", "name": "How do I know which MRE meals to choose?", "acceptedAnswer": {"@type": "Answer", "text": "Consider your dietary needs, taste preferences, and desired calorie intake when selecting MRE meals."}}]}