Satisfy Your Hunger On-the-Go with High-Quality MRE Meals
Are you tired of sacrificing taste for convenience when it comes to on-the-go meals? Do you find yourself settling for mediocre fast food or bland snacks just to satisfy your hunger? Look no further than high-quality MRE meals. These ready-to-eat meals are a game-changer for anyone who needs a quick and satisfying meal, whether it's for outdoor adventures, emergency situations, or busy workdays. In this blog post, we'll explore the benefits of MRE meals and how they can provide delicious and nutritious sustenance anytime, anywhere. Get ready to say goodbye to lackluster meals and hello to satisfying your hunger on-the-go with MREs.
What are MRE Meals? A Comprehensive Guide to the Benefits of High-Quality, Nutritious Food on-the-go
MRE meals are a type of pre-packaged, ready-to-eat meal that provides a convenient and nutritious option for people on-the-go. Originally developed for the military, MRE meals have evolved to become a popular choice for outdoor enthusiasts, busy professionals, and anyone who needs a quick and easy meal solution.
One of the key benefits of MRE meals is their portability. They come in lightweight packaging that can be easily carried in a backpack or stored in a desk drawer. Additionally, they require no refrigeration or cooking, making them ideal for situations where access to a kitchen or stove is limited.
But just because they're convenient doesn't mean they sacrifice quality. High-quality MRE meals are made with fresh ingredients and provide a balanced mix of protein, carbohydrates, and fats to keep you fueled throughout the day. They also come in a variety of flavors and dietary options to suit different tastes and needs.
Whether you're camping in the wilderness or working long hours at the office, MRE meals offer a satisfying and nutritious meal option that won't slow you down.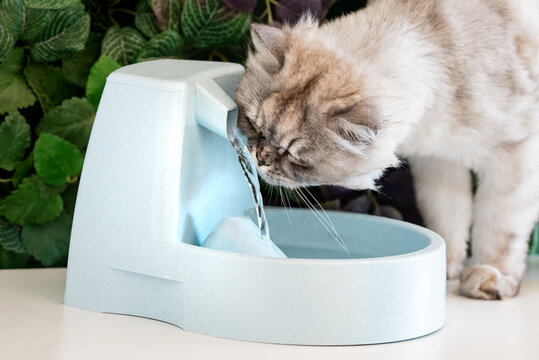 Top 5 MRE Meals for Outdoor Enthusiasts and Busy Professionals: Nourishing, Convenient Options for Any Occasion
MRE meals are a perfect solution for anyone who needs a quick, nutritious meal on-the-go. Whether you're an outdoor enthusiast or a busy professional, there are plenty of options to choose from. One popular choice is the Mountain House Beef Stroganoff, which contains tender beef, savory mushrooms, and egg noodles in a creamy sauce. Another great option is the Sopakco Sure-Pak MRE, which includes a variety of entrees, sides, and desserts to keep you satisfied throughout the day. For those who prefer plant-based options, the MRE Star Vegetarian Meal is a delicious choice that includes vegetarian chili and rice pilaf. No matter what your dietary preferences or lifestyle needs may be, there's an MRE meal out there that's perfect for you.
The Evolution of MRE Meals: From Military Rations to Everyday Convenience Foods
MRE meals have come a long way since their inception as military rations. Originally designed to provide troops with high-calorie, non-perishable food during combat missions or field training exercises, MREs have evolved into a popular convenience food option for outdoor enthusiasts and busy professionals alike. Today's MREs are available in a wide range of flavors and contain a variety of nutrients that can fuel any adventure or workday.
The evolution of MRE meals has been driven by advances in food technology and packaging. Modern MREs are vacuum-sealed in durable plastic pouches that protect the contents from oxygen and moisture, ensuring a shelf life of up to 5 years. This makes them ideal for emergency preparedness kits as well as outdoor adventures where fresh food may not be readily available.
Another key factor behind the popularity of MRE meals is their convenience. Rather than having to prepare and pack individual ingredients for each meal, an entire day's worth of nutrition can be contained within one lightweight pouch. And with options like entrees, sides, snacks, desserts, and beverage mixes all included in many packaged meals, there's no need to sacrifice flavor or variety when on-the-go.
Overall,MRE meals offer the perfect balance between convenience and nutritive value – this is what makes them valuable components of anyone's diet plan who leads an active lifestyle or just requires good quality sustenance without much hassle!
How to Choose the Best MRE Meal for Your Needs: Factors to Consider When Shopping Online or In-Store
When shopping for MRE meals, there are several factors to consider in order to choose the best meal for your needs. First, consider the number of calories each meal provides and ensure it will meet your energy requirements. Look for MREs with a high protein content as this will help keep you feeling full and satisfied. Another important factor is the shelf life of the MRE, especially if you plan to store them for emergency situations or long outdoor trips.
Pay attention to any dietary restrictions or preferences when selecting MREs – many brands offer vegetarian or gluten-free options. Lastly, take note of any additional features such as flameless heating packs or resealable packaging which can enhance convenience and ease-of-use on-the-go.
Whether prepping for an upcoming camping trip, stocking up on emergency supplies at home, or simply looking for a convenient meal option during busy workdays, choosing quality MRE meals can make all the difference in satisfying hunger quickly and efficiently without sacrificing taste or nutrition.
DIY MRE Meals at Home: Budget-Friendly Recipes and Tips for Creating Customized Meal Kits That Pack a Punch
Creating your own MRE meals at home can be a fun and budget-friendly way to prepare for your next outdoor adventure or busy workweek. Start by selecting high-quality, shelf-stable ingredients such as canned meats, dried fruits, nuts, and crackers. Be sure to include a source of protein, carbohydrates, and healthy fats in each meal kit.
To assemble your MREs, use resealable plastic bags or vacuum-sealed pouches to keep the contents fresh and protected from moisture. Label each bag with the date and contents for easy organization.
Consider adding flavor boosters such as hot sauce, seasoning packets, or dried herbs to enhance the taste of your meals. Don't forget to include utensils, napkins, and wet wipes for added convenience.
With a little creativity and planning, you can customize your own MRE meals to suit your taste preferences and dietary needs. Whether you're hitting the trails or working long hours at the office, having a nutritious meal on-the-go has never been easier.
In conclusion, whether you're a seasoned outdoor enthusiast or a busy professional on-the-go, high-quality MRE meals are an excellent way to satisfy your hunger anytime, anywhere. With convenient packaging and nutritious ingredients, these meals have come a long way since their early days as military rations. As the industry continues to evolve and innovate, there's never been a better time to explore the many options available online and in-store. Whether you choose ready-made options or decide to make your own DIY meal kits at home using our helpful recipes and tips, we hope this guide has helped you discover the many benefits of MRE meals for all of your on-the-go needs!
Q & A
Q.What are MRE meals?
A.MRE stands for "Meals Ready to Eat," which are self-contained, military-grade food packs.
Q.Who uses MRE meals?
A.MRE meals are commonly used by military personnel, outdoor enthusiasts, and emergency responders.
Q.How long do MRE meals last?
A.MRE meals have a shelf life of up to 5 years, making them a reliable food source for emergencies or outdoor adventures.
Q.What if I don't like the taste of MRE meals?
A.MRE meals come in a variety of flavors, and some brands even offer vegetarian options. If you're still not satisfied, you can add spices or hot sauce to enhance the taste.
Q.How do I prepare MRE meals?
A.MRE meals are designed to be eaten straight out of the packaging, but they can also be heated up using a flameless ration heater or boiled in water.
Q.What are the benefits of MRE meals?
A.MRE meals are convenient, portable, and provide a complete meal in one package. They are also designed to withstand extreme weather conditions and have a long shelf life.
{"@context":"https://schema.org","@type":"FAQPage","mainEntity":[{"@type": "Question", "name": "What are MRE meals? ", "acceptedAnswer": {"@type": "Answer", "text": "MRE stands for \"Meals Ready to Eat,\" which are self-contained, military-grade food packs."}}, {"@type": "Question", "name": "Who uses MRE meals? ", "acceptedAnswer": {"@type": "Answer", "text": "MRE meals are commonly used by military personnel, outdoor enthusiasts, and emergency responders."}}, {"@type": "Question", "name": "How long do MRE meals last? ", "acceptedAnswer": {"@type": "Answer", "text": "MRE meals have a shelf life of up to 5 years, making them a reliable food source for emergencies or outdoor adventures."}}, {"@type": "Question", "name": "What if I don't like the taste of MRE meals? ", "acceptedAnswer": {"@type": "Answer", "text": "MRE meals come in a variety of flavors, and some brands even offer vegetarian options. If you're still not satisfied, you can add spices or hot sauce to enhance the taste."}}, {"@type": "Question", "name": "How do I prepare MRE meals? ", "acceptedAnswer": {"@type": "Answer", "text": "MRE meals are designed to be eaten straight out of the packaging, but they can also be heated up using a flameless ration heater or boiled in water."}}, {"@type": "Question", "name": "What are the benefits of MRE meals? ", "acceptedAnswer": {"@type": "Answer", "text": "MRE meals are convenient, portable, and provide a complete meal in one package. They are also designed to withstand extreme weather conditions and have a long shelf life."}}]}