Fuel Your Body: Nutritional Breakdown of MRE Meals vs. Fresh Food
When it comes to fueling your body, nutrition is key. But what happens when fresh food isn't an option? This is where MRE meals come in handy for outdoor enthusiasts, military personnel, and emergency situations. But how do these pre-packaged meals compare to fresh food in terms of nutritional value? In this blog post, we'll break down the nutritional value of MRE meals versus fresh food and explore which one is the better choice for fueling your body. Get ready to discover some surprising facts!
What Are MRE Meals and How Do They Compare to Fresh Food Nutritionally?
MRE meals (Meals Ready to Eat) are a type of packaged food commonly used by the military, hikers and campers, and emergency services. They contain a variety of foods including entrees, sides, desserts, and beverages. However, in terms of nutritional value, MRE meals may not compare favorably to fresh food. While they provide enough calories for energy expenditure during physically demanding activities, they can lack some essential vitamins and minerals that fresh produce provides.
In addition to being limited in their nutrient content compared with fresh food options, MREs also often contain high amounts of sodium and preservatives which can have negative impacts on long-term health if consumed frequently or exclusively as a source of nutrition. It is important to consider both the pros and cons before deciding whether or not relying on MREs for dietary needs is appropriate for an individual's goals and lifestyle.
The Pros and Cons of Relying on MREs for Nutritional Needs
MRE meals are a popular choice for those in the military, outdoor enthusiasts, and emergency situations. They are designed to provide a complete meal with all the necessary nutrients and calories in a compact package. However, relying solely on MREs for nutritional needs can have its drawbacks.
One major concern is the high sodium content in many MREs. Excessive sodium intake can lead to high blood pressure and other health issues. Additionally, MREs often lack fresh fruits and vegetables, which are important sources of vitamins and minerals.
On the other hand, MREs have some advantages over fresh food. They have a longer shelf life and do not require refrigeration or cooking, making them convenient for on-the-go situations. They also provide a consistent source of nutrition, which can be beneficial in times of limited food availability.
Overall, it is important to consider both the pros and cons of relying on MREs for nutritional needs. While they can be a convenient option in certain situations, they should not be relied upon as the sole source of nutrition for an extended period of time.
Debunking Myths About the Nutritional Value of MRE Meals
There are some misconceptions about the nutritional value of MRE meals – one being that they lack essential vitamins and minerals. However, in reality, MREs offer a comprehensive nutrient profile that is specifically designed to meet the needs of military personnel.
MREs often contain high amounts of sodium but this is necessary for those serving in extreme conditions where sweat loss can be significant. Additionally, while some may believe that fresh food is always better than packaged options, it's important to note that many types of fresh produce lose their nutrients over time and during transportation.
Fears over preservatives and additives present in MREs are also largely unfounded as these meals are formulated with safety and shelf life in mind. That said, it's still important to recognize that relying solely on packaged foods for prolonged periods may result in long-term health consequences such as vitamin deficiencies or imbalanced macronutrient intake.
The Importance of a Balanced Diet: Can You Get It From MREs Alone?
Balanced diet is vital to maintain good health, but can MRE meals alone provide all the essential nutrients? While they are designed to meet daily dietary requirements of active military personnel, relying solely on them may not be enough. MREs often contain high levels of sodium and lack fresh fruits and vegetables that supply fiber and vitamins like vitamin C. Additionally, some MREs have an abundance of simple sugars which lead to insulin spikes – this could cause fatigue and a reduction in physical performance rather than enhancing it.
The standard AFN (Army Food Nutrition) labels found on each package detail the contents accurately. Still, using them as a long-term alternative compared to fresh food may negatively impact overall health due to unbalanced macro-/micronutrient profiles. It's best practice always to supplement your diet with plenty of plant-based foods that naturally offer diverse nutrient arrays impossible for packaged goods churned out from laboratories defined by shelf life instead of nutritional value.
Comparing the Vitamin, Mineral, and Macronutrient Contents of Fresh vs Packaged Food
Fresh foods are usually considered to be more nutrient-dense than packaged or processed foods. This is because fresh produce has not undergone any processing that can strip it of its nutrients. Additionally, fresh fruits and vegetables usually contain a wider variety of vitamins and minerals which play an important role in maintaining good health.
In contrast, MRE meals may have a longer shelf life but typically lack some essential micronutrients found in fresh food. For example, MREs usually offer fewer options for fruits and vegetables compared to their fresh counterparts. As a result, they generally have lower levels of vitamin C as well as potassium.
When it comes to macronutrients such as protein and carbohydrates though, there's little difference between the two types of food items. However, this comparison does not suggest that one type is better than the other; rather both types are valuable for meeting nutritional needs depending on multiple factors like availability or military missions where carrying fresh produce isn't possible at all times. It just means you should consume them based on your requirements keeping balance in mind always!
Taking a Closer Look at the Ingredients in Your Favorite MRE Meal
Decoding the Ingredients List: An Analysis of MRE Meals
MREs often contain a long list of ingredients that may be difficult to decipher. Some important key phrases to look for include "high fructose corn syrup" and "partially hydrogenated oils," which are both unhealthy additives commonly found in packaged foods. Additionally, many MRE meals contain preservatives such as sodium benzoate or potassium sorbate, which can lead to health issues when consumed regularly.
It's important to note that not all ingredients are bad – some nutrients like protein, fiber and vitamins can also be found in MREs. However, it's crucial to pay attention to the quality and quantity of these components in order to determine whether an MRE meal is truly
Nutritional Content 101: Comparing MRE Meals and Fresh Food
Comparing the nutritional content of MRE meals and fresh food is crucial in determining which one is better for your health. While MREs are designed to provide a complete meal with all the necessary nutrients, they often fall short in terms of quality and variety. Fresh food, on the other hand, offers a wider range of nutrients and is generally considered healthier. Protein, fiber, vitamins, and minerals are just some of the key nutrients that are often lacking in MREs. It's important to understand the nutritional value of your food choices to make informed decisions about what you eat.
Unpacking Your Favorite MRE Meal: Understanding the Ingredients
Nutritional breakdown and comparing MRE meals to fresh food is important when it comes to understanding the ingredients in your favorite MRE meal. Most MREs contain a combination of protein, carbohydrates, and fats, but they also include preservatives and additives to increase shelf life. Some common ingredients found in MREs include high fructose corn syrup, modified food starch, and hydrogenated oils. While these ingredients may not be harmful in small amounts, consuming them regularly can have negative effects on your health. It's important to read the ingredient list carefully and make informed decisions about what you eat, whether it's an MRE or fresh food.
The Good, The Bad, and The Surprising: What's Inside Your MRE
MRE meals are designed to provide soldiers with the necessary nutrients and energy to sustain them in the field. While they are convenient, some of the ingredients may not be as nutritious as fresh food. High sodium levels are a common issue with MREs, which can lead to dehydration and other health problems. However, MREs also contain protein-rich ingredients like meat and beans that can help maintain muscle mass. Surprisingly, MREs also contain a variety of vitamins and minerals, including vitamin C and iron. It's important to read the ingredient list carefully and choose MREs with healthier options like fruits and vegetables.
Does Convenience Mean Sacrificing Health? A Discussion on Fast-Food Alternatives
Fast-food alternatives are often sought after by those who lead busy lives. While MREs may seem like a convenient option, they are not always the healthiest choice. It is important to remember that fast food does not necessarily mean unhealthy food. Many restaurants now offer healthier options such as salads, grilled chicken, and fresh fruit cups. When choosing a fast-food alternative, look for options that are high in protein and fiber and low in saturated fats and added sugars. Additionally, consider meal prepping or packing your own healthy snacks to take with you on-the-go. By making small changes to your diet, you can still enjoy the convenience of fast food without sacrificing your health.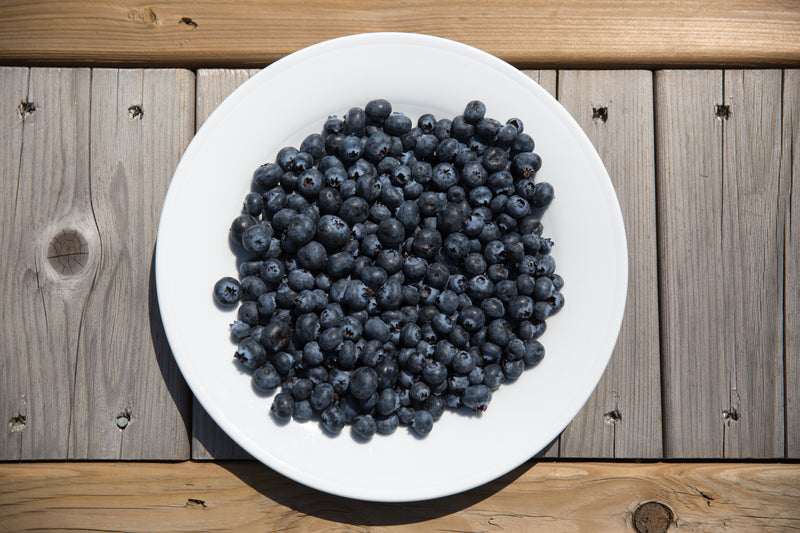 Tips for Incorporating More Fresh Foods Into Your Daily Routine
Incorporating fresh foods into your daily routine is easier than you might think. Start by making small changes, such as adding a side salad to your lunch or swapping out processed snacks for fresh fruit. Plan your meals ahead of time and make a grocery list to ensure you have plenty of fresh ingredients on hand. Meal prepping can also be a great way to incorporate more fresh foods into your diet, as it allows you to prepare healthy meals in advance and avoid the temptation of fast food or packaged meals. Don't be afraid to experiment with new recipes and flavors, and consider joining a local community garden or farmers market to support local agriculture and access fresh produce. Remember, a balanced diet is key to overall health and wellness, so make sure to prioritize fresh foods in your daily routine.
In conclusion, MRE meals may be a convenient option for those in the military or outdoor enthusiasts, but they should not be relied upon solely for proper nutrition. While some MREs can provide essential vitamins, minerals and macronutrients necessary to fuel the body, many still contain high amounts of sodium and lack fresh fruits and vegetables that are important staples in a healthy diet.
It is crucial to remember that consuming a balanced diet with an appropriate amount of fresh foods is critical for long-term health. A healthy lifestyle requires actively seeking out nutritious options when making food choices. As such, it's essential to incorporate fresh produce into our daily routine where possible.
So if you're looking for ways to fuel your body better during outdoor activities or everyday life – consider mixing up your meal plan by incorporating some fresh foods alongside your MREs. And don't forget to check out our other content on how you can live an even healthier lifestyle today!
Answers
Who should consider comparing MRE meals to fresh food?
Anyone who wants to make informed decisions about their nutrition.
What is the nutritional breakdown of MRE meals compared to fresh food?
MRE meals are typically higher in calories, sodium, and preservatives than fresh food.
How do MRE meals and fresh food differ in terms of nutritional value?
Fresh food generally has more vitamins, minerals, and fiber than MRE meals.
Who benefits from choosing MRE meals over fresh food?
Those in emergency situations or outdoor activities where fresh food is not readily available.
What are some objections to comparing MRE meals to fresh food?
Some argue that MRE meals are designed to provide adequate nutrition in difficult circumstances.
How can you make an informed decision about MRE meals vs. fresh food?
Consider your specific nutritional needs, activity level, and access to fresh food before choosing.
{"@context":"https://schema.org","@type":"FAQPage","mainEntity":[{"@type": "Question", "name": "Who should consider comparing MRE meals to fresh food?", "acceptedAnswer": {"@type": "Answer", "text": "Anyone who wants to make informed decisions about their nutrition."}}, {"@type": "Question", "name": "What is the nutritional breakdown of MRE meals compared to fresh food?", "acceptedAnswer": {"@type": "Answer", "text": "MRE meals are typically higher in calories, sodium, and preservatives than fresh food."}}, {"@type": "Question", "name": "How do MRE meals and fresh food differ in terms of nutritional value?", "acceptedAnswer": {"@type": "Answer", "text": "Fresh food generally has more vitamins, minerals, and fiber than MRE meals."}}, {"@type": "Question", "name": "Who benefits from choosing MRE meals over fresh food?", "acceptedAnswer": {"@type": "Answer", "text": "Those in emergency situations or outdoor activities where fresh food is not readily available."}}, {"@type": "Question", "name": "What are some objections to comparing MRE meals to fresh food?", "acceptedAnswer": {"@type": "Answer", "text": "Some argue that MRE meals are designed to provide adequate nutrition in difficult circumstances."}}, {"@type": "Question", "name": "How can you make an informed decision about MRE meals vs. fresh food?", "acceptedAnswer": {"@type": "Answer", "text": "Consider your specific nutritional needs, activity level, and access to fresh food before choosing."}}]}