Uncovering the Shocking Real Cost: Why Are MRE Meals So Expensive?
Are you a fan of outdoor activities like camping or hiking? If so, then you must be aware of the importance of having a reliable source of food while on the go. And when it comes to ready-to-eat meals for such occasions, MREs are a popular choice for many outdoor enthusiasts. But have you ever wondered why MREs come with such a high price tag? The answer may surprise you. In this blog post, we will delve deeper into the world of MRE meals and uncover the shocking truth behind their real cost. Get ready to have your mind blown!
The Nutritional Value: Justifying the High Cost of MRE Meals
MRE meals have become a staple for military personnel and outdoor enthusiasts, but their high cost has raised questions. While some argue that the price is justified due to nutritional value, others remain unconvinced. MREs contain a balance of carbohydrates, proteins, and fats necessary for survival in harsh environments while also providing essential vitamins and minerals. That said, the quality of ingredients used plays a role in determining MRE pricing. Manufacturers must adhere to strict guidelines set by the government regarding food safety and shelf-life testing which can add additional costs.
Additionally, production processes such as freeze-drying or retort sterilization increase expenses while ensuring long-lasting food preservation in hostile conditions like deserts or arctic tundras without refrigeration facilities.
The convenience factor cannot be overlooked as well; pre-packaged MREs eliminate the need for cooking equipment when on-the-go. However, it is important to note that not all consumers require this level of convenience at home where alternatives may exist at lower prices.
From Production to Packaging: Understanding the Expenses Behind MRE Meals
MRE meals are known for their durability and long shelf life, making them a popular choice for emergency situations and military operations. However, the process of producing and packaging MREs is complex and expensive. The production of MREs involves sourcing high-quality ingredients, ensuring proper food safety standards, and conducting rigorous testing to meet military specifications. The packaging process is also crucial as it must protect the food from environmental factors such as moisture, heat, and light. This requires specialized equipment and materials that add to the overall cost of MREs. Additionally, the cost of labor for production and packaging is higher due to the stringent requirements for handling food in a sterile environment. All these factors contribute to the high cost of MRE meals.
Market Competition and Supply Chain: Factors Affecting MRE Meal Pricing
Market competition and supply chain are two critical factors that greatly impact the pricing of MRE meals. Due to high demand from military and emergency response departments, there is a limited supply of MREs available for public purchase. This scarcity allows suppliers to charge higher prices, especially during times of crisis when the demand is exceptionally high. Additionally, specialized packaging used in producing MRE meals can drive up production costs. Manufacturers often have to invest more significant amounts in product design and research & development to create durable yet compact packaging solutions suitable for long-term storage conditions. The manufacturing process also requires special machinery equipment which comes at a premium price tag. These expenses are accounted for in the final cost of each unit sold further adding value to already expensive products like MREs.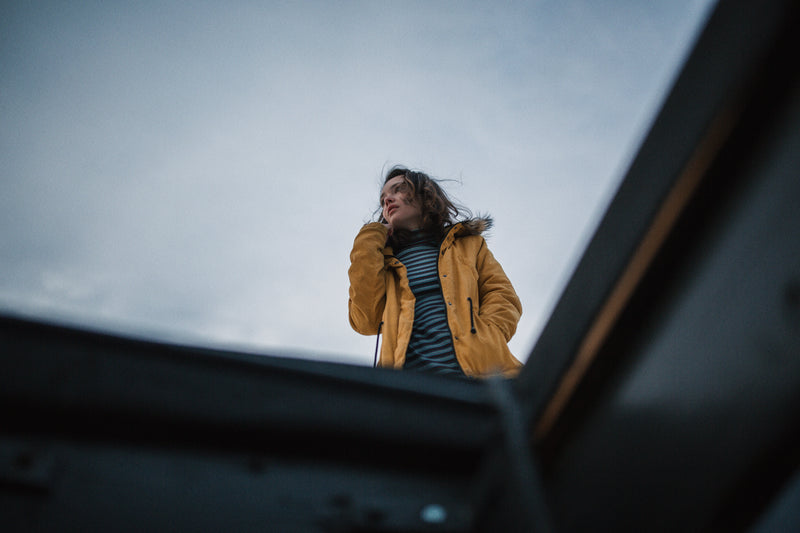 Consumer Perspective vs Government Contracts: Exploring Price Differences in MREs
Government Contracts and Consumer Perspective play a significant role in the pricing of MRE meals. The government buys MREs in bulk from manufacturers, making it cheaper for them than for individual consumers who buy one or two at a time. Additionally, the government has specific nutritional requirements that must be met when producing these meals which can drive up production costs. From a consumer perspective, MREs may seem expensive due to their perception of value and affordability. Consumers might compare the cost of an MRE meal to fast food or home-cooked meals without considering factors like shelf life or portability. However, some specialty brands have started emerging that cater specifically towards civilian customers with more affordable options available in supermarkets and online stores. Ultimately, both market competition and government contracts contribute significantly to pricing differences between commercially sold MREs versus those designed solely for military use.
Sustainability Concerns and R&D Costs: Examining Additional Expenses behind MRE Manufacture
Sustainability is a growing concern in the food industry, and MRE manufacturers are not exempt from it. Packaging waste, transportation emissions, and energy usage are some of the sustainability concerns that add to the cost of producing MRE meals. Moreover, as consumer preferences shift towards environmentally-friendly options, manufacturers need to invest in research and development (R&D) for sustainable packaging materials and manufacturing processes. The associated R&D costs further increase production expenses. Despite these additional expenses, some companies have managed to develop eco-friendly MREs at affordable prices by adopting innovative solutions such as biodegradable packaging or utilizing solar panels for manufacturing facilities. Going forward, as consumers continue demanding sustainable products at reasonable prices and regulations on environmental protection become stricter globally; addressing sustainability concerns will be vital for companies looking to compete in this market while keeping the costs under control.
In conclusion, MRE meals may seem expensive at first glance, but there are several factors that contribute to their high cost. From the nutritional value and production process to market competition and sustainability concerns, there are many expenses involved in creating these meals. However, it's important to note that MREs provide essential nutrients and are designed for long-term storage, making them a valuable investment for those in need of emergency food supplies.
If you're interested in learning more about MRE meals or other related topics, be sure to check out our other content. We offer a wealth of information on everything from survival gear to outdoor cooking tips. Thanks for reading!
Answers
Who sets the prices for MRE meals?
The prices are set by the manufacturers and suppliers.
What factors contribute to the high cost of MRE meals?
The cost of materials, packaging, and testing all play a role.
How do MRE meals compare to other pre-packaged foods in terms of cost?
MRE meals are generally more expensive due to their unique features.
Who are the primary consumers of MRE meals?
Military personnel, hikers, and survivalists are the primary consumers.
What are some objections to the high cost of MRE meals?
Some people believe that the cost is not justified by the quality or convenience.
How do manufacturers and suppliers respond to objections about the cost of MRE meals?
They argue that the cost is necessary to ensure the quality and safety of the product.
{"@context":"https://schema.org","@type":"FAQPage","mainEntity":[{"@type": "Question", "name": "Who sets the prices for MRE meals? ", "acceptedAnswer": {"@type": "Answer", "text": "The prices are set by the manufacturers and suppliers."}}, {"@type": "Question", "name": "What factors contribute to the high cost of MRE meals? ", "acceptedAnswer": {"@type": "Answer", "text": "The cost of materials, packaging, and testing all play a role."}}, {"@type": "Question", "name": "How do MRE meals compare to other pre-packaged foods in terms of cost? ", "acceptedAnswer": {"@type": "Answer", "text": "MRE meals are generally more expensive due to their unique features."}}, {"@type": "Question", "name": "Who are the primary consumers of MRE meals? ", "acceptedAnswer": {"@type": "Answer", "text": "Military personnel, hikers, and survivalists are the primary consumers."}}, {"@type": "Question", "name": "What are some objections to the high cost of MRE meals? ", "acceptedAnswer": {"@type": "Answer", "text": "Some people believe that the cost is not justified by the quality or convenience."}}, {"@type": "Question", "name": "How do manufacturers and suppliers respond to objections about the cost of MRE meals? ", "acceptedAnswer": {"@type": "Answer", "text": "They argue that the cost is necessary to ensure the quality and safety of the product."}}]}